Interest for the fashion world has been my driving moto to scape from the reality from a not so normal life of an adopted child.
Back then, in the 80's, I set up a fashion catwalk with my young family-members. Everything was arranged from scratch. I had no clue about front row, yet only the important ones got that seat. With my grandmother's help there were some delicious bites. Models were all pumped up with chosen outfits and make-up. Lightning, glamour  and red carpet.
When I think about it I wish I had back then all the technology from today, access to social platforms like now. All I got is the memory from that moment registered in my mind.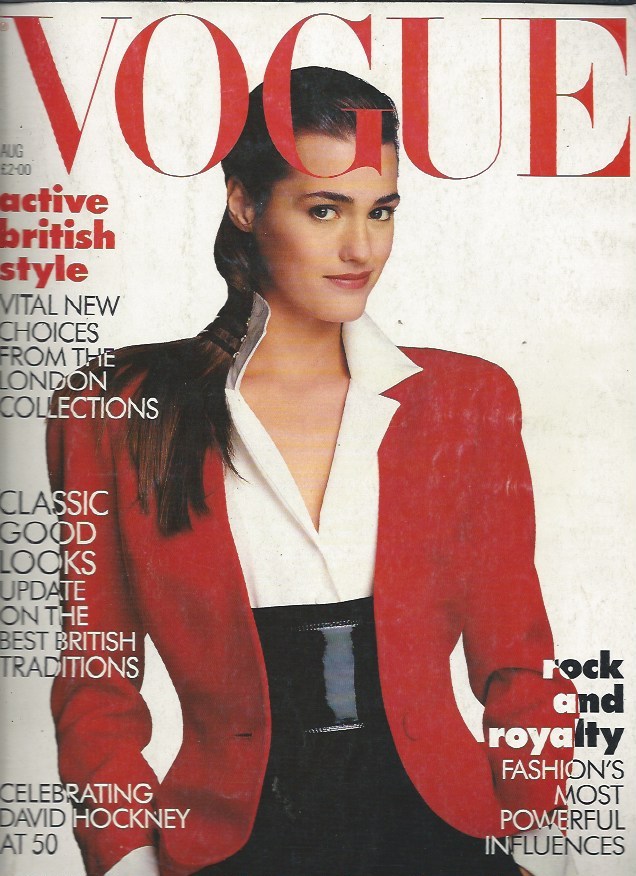 In my teenage years my uncle brought me a colbert from a secondhand shop in London.
My mother locked it away from me so it was just a first look. I remember the feel of the fabric, it was velvety and black. I was forbidden  to read magazines, specially fashion ones. I had a friend who was a bit rebel. She always had these magazines. That's when I met Vivienne Westwood designs for the first time. Somehow the label on that colbert was unimportant. I just assumed she designed it. Another time I discovered Chanel, then I was completely in love with fashion.
The 90's was the milestone of my independence, I ran away from home. With no funds to follow my dream to become a fashion professional I took a bachelor in Social Communication and Journalism which let me show my passion for fashion in every project that gave me a chance to work with this subject. That's when together with my friend, the final year project was published. The book "Um trem para o Oeste" (The train to the West). This was a written documentary about the stories of the people and their families  who worked building the railway Noroeste do Brazil. These were most immigrants. We compiled photos and interviews. We chosen to write about their influence in clothing and lifestyle in that era.
Soon after, I moved abroad to follow love. I met London, there I studied the basics of fashion design and marketing to meet fashionable people and be part of this creative network.
Now, I realised that fashion for me is not only about its glamour, it's a solid projection of my soul. And so I believe is to everyone. There's no right or wrong about what to wear but an allusion. Technologies play a huge roll on our choices but our wellbeing lifts up the real us.